Get involved
Let us make the world better. Together.
costs for education per year
costs for food per child / month
salaries for employees / month
The project is financed exclusively by donations, which arrive almost completely in Ghana through many honorary offices. Without your donation we cannot continue our project. Therefore we need you! Help us to make a better future possible for the children on site! 
Therefore we need your donation!
To cover the running costs for food, medicine and salaries for currently 25 local employees, further investments in the equipment of the school and in the construction of further premises are planned.
What happens with your donation?
The transparent handling of donations is very important to us. Those will only be brought to the site in person. Due to low administration costs and completely voluntary work of all foundation members, almost 100% of the donations can be used. The Board of Directors and the Board of Trustees decide together on the most sensible use of the donations. In addition, the foundation tries to disclose all processes in connection with donations through the greatest possible transparency: Each donor should be able to understand what his or her donation supports on site. 
Do you have concrete ideas as to how your donation should be used locally? Please contact us! We will be happy to discuss with you whether your idea is feasible.
Do I get a donation receipt?
If you wish to deduct your donation for tax purposes, a transfer receipt for this donation and, if applicable, the tax number of the foundation (218/101/91357) for the tax office will suffice for amounts under 200 euros. For amounts over 200 Euro you will receive a donation receipt. Please include your name and address in the bank transfer.
Donations Account:
Home for Hope Foundation
Account No.: 9736190
Bank Code: 76250000
Sparkasse Fürth
IBAN: DE45 7625 0000 0009 7361 90
BIC: BYLADEM1SFU
"The aim of our project is to provide a home for orphans in Ghana, where they can grow up sheltered, and to provide them with the education they need for a secure future and independent future."
Become a sustaning member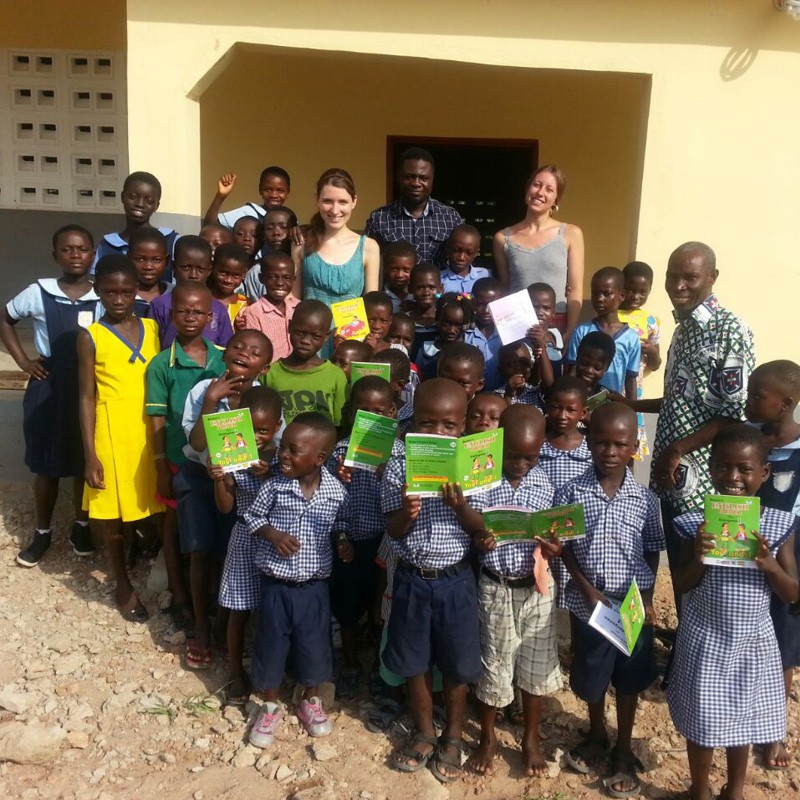 As a sustaining member you support the project sustainably and thus put the future of the children on a particularly secure footing. You want to become a sustaining member? Nothing easier than that. Simply fill out our online donation form and select under "Rythmus" how regularly you want to support the Home for Hope Foundation.  Alternatively, you can also download our SEPA donation form here and send it to us completed.
What does it mean in praxis?
As an individual, family or company, you regularly and monthly pay an amount of your own choice to the project. You provide a predictable and reliable help and thus contribute to a sustainable support. 
Become a part of it!
Sustainable support
Qualified personnel and care, a balanced diet and access to medicine form the basis for good development. Sustainable development must strive for development that gives future generations the same opportunities as the current generation. The impact of the project should be lasting and beneficial to society. 
Why is this so important?
"[…]Free access to education in developing countries has been one of the major goals of international organisations and donor countries for decades. The number of children who can go to school in Africa has increased significantly in recent years. The big question, however, is whether the schools have also made great progress during this time. This is a question that the West does not like to discuss, because it calls into question many of the alleged successes in education policy, because many children go to schools but do not learn anything there.
The World Bank estimates that teachers in Kenya are 30 percent absent, while other studies estimate that they are 50 percent absent. In Uganda, 56 percent of teaching time is cancelled because there are no teachers. In many other African countries the situation is no better. Teachers are waiting for their wages and have to pursue other professions. In many countries, such as Uganda, schools are officially free. In reality they are often left alone by the state and have to finance themselves. With a fee for maintaining the buildings, with a little money for the teachers." […] (SZ, article online from 27.7.17, translated by Home for Hope)
Would you like to help? Carry out a fundraising campaign! 
With your own donation campaign for Home for Hope you can do even more: Help with friends and acquaintances and support together a project of your choice. In consultation with us, donation campaigns can be carried out on your own. We are happy to support you in the implementation.
Donations within a certain occassion
There are many good occasions for parties and celebrations: whether birthday, wedding, birth or anniversary – celebrating together with family and friends is fun. But often you don't know the answer to the question "What do you really want?". One possibility is to do without gifts and instead collect donations for the project Home for Hope. 
Also bereavements are often used as an occasion to draw attention to the work of Home for Hope by calling for "donations instead of flowers". To consider the target group of older people in particular when making a condolence donation is a sustainable and significant sign of hope.
Donate as a company
Home for Hope is happy to enter into innovative cooperations with companies in order to create sustainable solutions against poverty and injustice by joining forces.
There are several ways in which your company and Home for Hope can work together. Whether as a one-off or permanent partnership, individual campaigns or several modules – we would be happy to discuss with you how we can create an individual and goal-oriented cooperation.
Start a fundraising campaign
Helping together is fun! Whether a benefit concert, sports event, cake sale or Christmas bazaar, there are numerous activities to collect donations. There are no limits to your ideas. Or become a multiplier and contribute to our helper network. Talk about the foundation, inform others about the project and distribute flyers.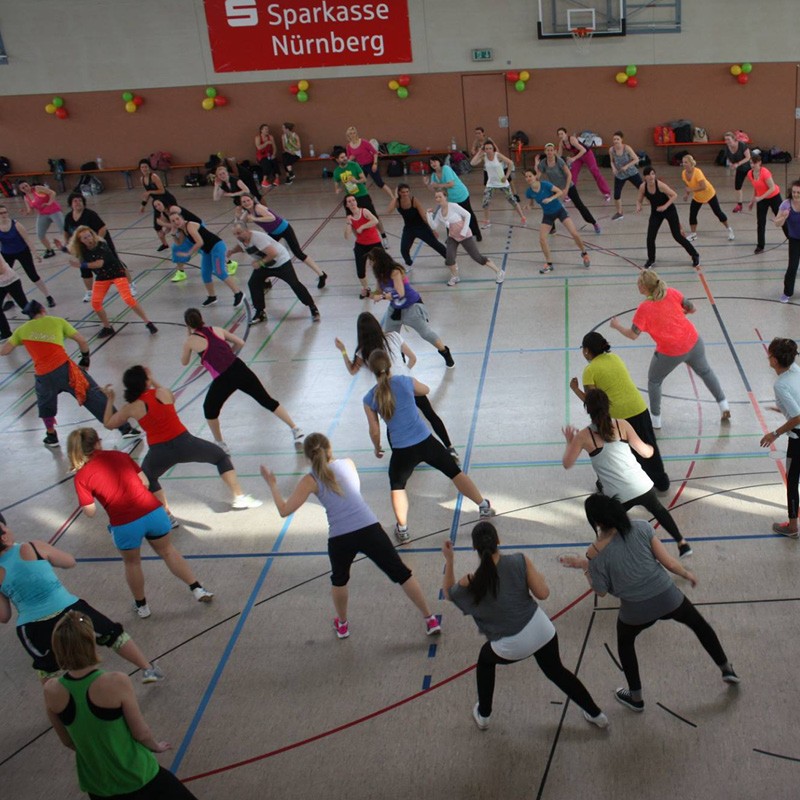 Ideas for events
You can find a great example of a fundraising event here: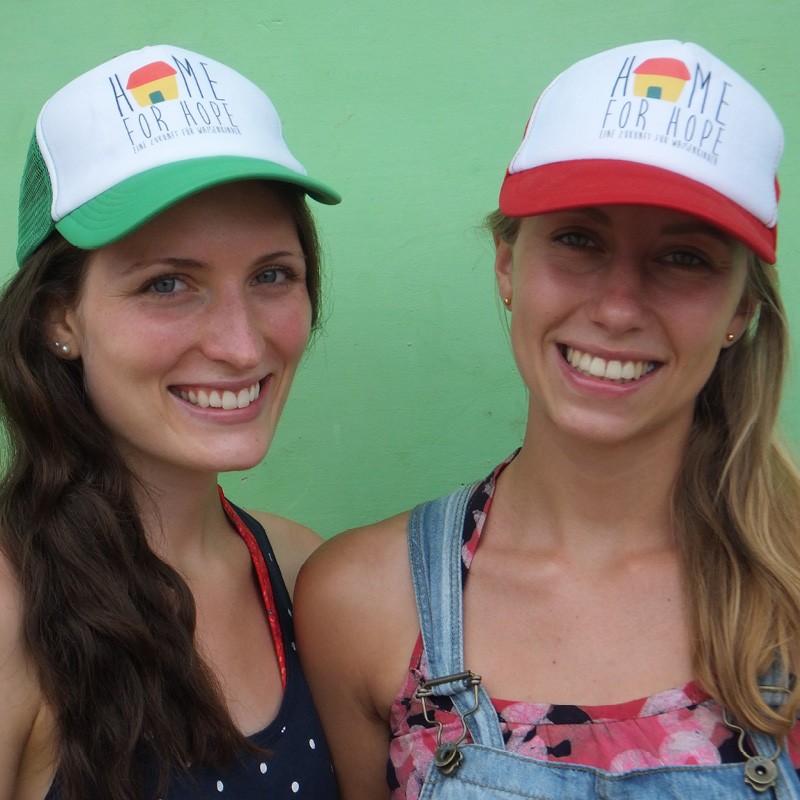 The daily project routine takes place in Ghana. The foundation offers the possibility to help in the children and learning centre, either as support for the local teachers or in the area of child care. The idea behind this is to facilitate the mutual cultural exchange between young Ghanaians and volunteers.
What costs will I have to face?
The costs for a flight to Accra are between 500 € and 1000 € both ways, depending on which month you fly. A tourist visa, to be applied for at the Ghanaian Embassy in Berlin, costs 150 €. First of all you have to pay attention to the obligatory vaccination against yellow fever, without which you are not allowed to enter Ghana – you have to calculate about 200 €.
In Ghana itself you will pay a one-time fee of 430 € to our Ghanaian partner organisation to cover all of the above services, as well as about 170 € per month for your meals and accommodation in Gomoa Tarkwa. Ghana is very cheap compared to Germany, you will need pocket money for your free time, but this amount will be limited.
Isn't a voluntary service very critical?
Yes – and no. We have long been concerned with the question of whether voluntary service can have a positive effect or whether it can only revive old dependencies in a colonial style, reduce the chances of qualified local workers with getting a job and rip off volunteers and partner projects commercially in the sense of voluntary tourism. However, we believe that voluntary services can also be meaningful for all those involved: We want you to get something up and running in the project from which the project can benefit, bring in your own ideas and in the end take a positive feeling and a corrected view of the world with you back home. We want you to be aware that this volunteer service is primarily for your benefit and for your own development and only minimally for the benefit of the local people. We want you to understand that this voluntary service will be a great experience as long as you always keep in mind that you are not the saviors and teachers, but the ones who learn from the country and the people.
In our opinion, the topic of volunteering should not be seen only in black and white, overcritical or too naive – we can only speak from our own experience, which has shown us that volunteering with the right mindset can be a great thing!
Form your own opinion, here are a few articles to start with: 
What do I have to do now?
If you have really thought about your possible stay in Ghana, please contact Carolin and Larissa at info@home-for-hope.defirst. Thereupon you can tell them about your ideas and your motivation for your voluntary service. It is important that you can take your time for a longer period (more than eight weeks), that you are over 18 years old and that you feel like building up a circle of donors in advance and thinking about a small project of your own that you can then implement with your collected donations in the project with the children – we want you to spend your time in Ghana as meaningful as possible, for you as well as for the project!
Schwabacher Str. 32 
90762 Fürth
Larissa: 0177/3245471
Carolin: 0162/6764103